101.1 WCBS-FM Becomes Jack-FM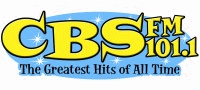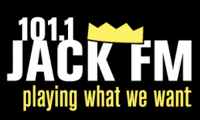 It was the day many never thought would happen. And when it happened, two of the top three radio markets would simultaneously wonder what had happened. At around 3:50pm WCBS-FM midday jock Bill Brown hinted at something about to go down in his final break. At 4:00 the station played a half-hour of songs with nothing but jingles in between. However, each song hinted ominously at what was to come. Songs like "Hit The Road Jack" and "Movin' Out" led into Frank Sinatra's "Summer Wind". At 4:30 a 5 minute stunt loop led into the introduction of of "101.1 Jack-FM" at 5:00pm while simultaneously Chicago's 104.3 WJMK would drop Oldies for Jack.
It was one of many blunders made by CBS Radio management that would eventually be rectified. On July 12, 2007 the WCBS-FM Oldies format was brought back in a modernized form.