102.7 WNEW becomes "102.7 Blink"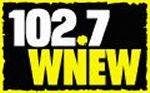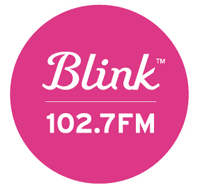 It was a long time coming. What was once one of the most revered rock stations in the country, 102.7 WNEW lost its way in the mid-1990's. Constant musical shifts: AAA, Alternative, Classic Rock, Mainstream Rock, back to Classic Rock took their toll on the audience. Finally an answer was found as the station hired so called "shock jocks" Opie and Anthony for afternoons. Ratings rose in their daypart and eventually WNEW flipped to all talk, but could never fill in all the dayparts to the same level of success due to Howard Stern being heard on sister station 92.3 WXRK.
Opie and Anthony were eventually syndicated, but it all came crashing down in August of 2002 when the duo were fired for a highly publicized promotion that went awfully wrong. The station's ratings, which weren't all that high to begin with, fell below 1.0. In early 2003, the station began stunting with Mainstream Top 40 music. Rumors began running about an entertainment feature filled format targeting women. After many delays this format came to reality on April 10, 2003 at 8:00pm with a live broadcast from a celebrity filled launch party. E! TV host (and Blink afternoon driver) Todd Newton introduced the new format with a live interview with Shania Twain. Planned as an interactive radio station, the station hyped its ability to take live requests via AOL Instant Messenger. Also on the introductory airstaff were morning team and real life couple at the time Chris Booker (formerly of sister WXRK) and Lynda Lopez (formerly of WKTU and sister of Jennifer).